In a recent debate about human rights historiography Lynn Hunt points to the presumption of leading scholars in the field that 'the history of human rights must be first and foremost a political history in the most old-fashioned sense, that is, a history of diplomacy (covenants) and warfare (interventions).' Therefore she emphasizes the relevance of the writing of 'a social history of internationalism that is attentive to the role of women and non-Westerners'.[1]
However, some recent books, like Steven L.B. Jensen's The Making of International Human Rights and Mark Philip Bradley's The World Reimagined, have brought new, often overlooked actors to the floor with new insights in human rights history as a result. Jensen points to the important role of the Global South in the making of international human rights in the 1960s and Bradley provincializes the role of US politicians in human rights history by investigating transnational exchange and a broad range of actors, varying from photographers to grassroots activists. Nevertheless, Hunt's plea is not superfluous. There is still a lot of scope for human rights historiography to be enriched by perspectives 'from below'.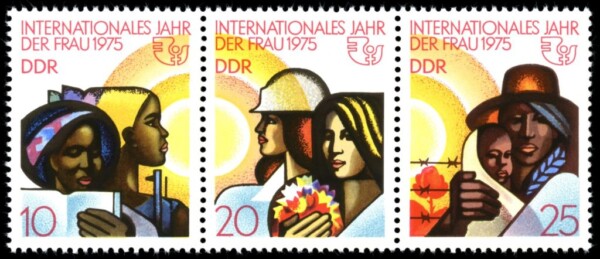 An excellent opportunity to do this is to investigate the United Nations (UN) observances – a topic on which our research team has organized an exploratory conference . The UN international days, years and decades have so far hardly been investigated, while – to quote our call for papers –
Since 1959, starting with the World Refugee Year, the United Nations have observed international days, weeks, years and decades which have been dedicated to a variety of causes. Among them have been women, disabled people, anti-apartheid, drinking water and more recently the Kyrgyz statehood, the gorilla, microcredit and quinoa. Typically, these events have sought to promote awareness of and encourage (inter)national action on fundamental issues related to human rights, social justice, cultural heritage and environmental problems. In addition to the UN itself, its specialized agencies, such as UNICEF, UNESCO, WHO, ILO and UNHCR were also involved in the activities. Numerous NGOs, churches, multinational corporations and a myriad of international organizations, interest groups, celebrities and activists made a contribution. Moreover, member states were also expected to become engaged, and they often formed national and regional committees for that purpose.
Consequently, the observances enable us to investigate if, how, when, by whom and why human rights have been appealed to. Existing research on the international year dedicated to women and our own research about disability reveals that so-called vulnerable groups were not only the object of these observances, but also used the observances to their own end to achieve their goals. The observances of people with disabilities, for example, were used by self-advocacy groups to make disability a human rights issue at different levels.
Besides mapping these voices from below, the international days, years and decades enable us also to embed human rights in a broader context. Under the impact of Samuel Moyn's groundbreaking work The Last Utopia historians has become perhaps too much focussed on the concept itself and considering human rights history as a goal on itself, whereas human rights were often part of a larger narrative and/or had to be fought against other concepts.[2] Stefan-Ludwig Hoffmann has recently pointed to the fact that human rights organizations were part of the transnational solidarity movement against authoritarianism in Latin America, that 'was much more diverse and included competing notions (Marxist, Catholic) of what this solidarity entailed'.[3]
The emergence, successes, failures and (unintended) consequences of the days, years and decades will make clear when which concepts, issues and practices were dominant. Therefore, the investigation of the observances will probably shed new light on the contested 'breakthrough' of human rights – the question if human rights had their global breakthrough in the 1940s, 1960s, 1970s or even the 1990s. The preliminary results of my research about the World Population Year (1974) and the International Year of Disabled Persons (1981) for example, points towards a use of human rights as part of a larger narrative about equality and development during the 1970s and 1980s, that changed during the 1990s in a more exclusive human rights framework with specific rights for women and people with disabilities. By comparing and discussing the dynamics and impact of international days, weeks, years and decades our conference aims to contribute to a social history of internationalisms – to be continued.
[1] Lynn Hunt, 'The long and the short of the history of human rights', Past and Present 233 (2016) 323-331.
[2] Cf. Samuel Moyn, 'On the Nonglobalization of Ideas', Global Intellectual History, edited by Samuel Moyn and Andrew Sartori (New York 2013) 187-204.
[3] Stefan-Ludwig Hoffmann, 'Human rights and history', Past and Present 232 (2016), 279-310: 287.